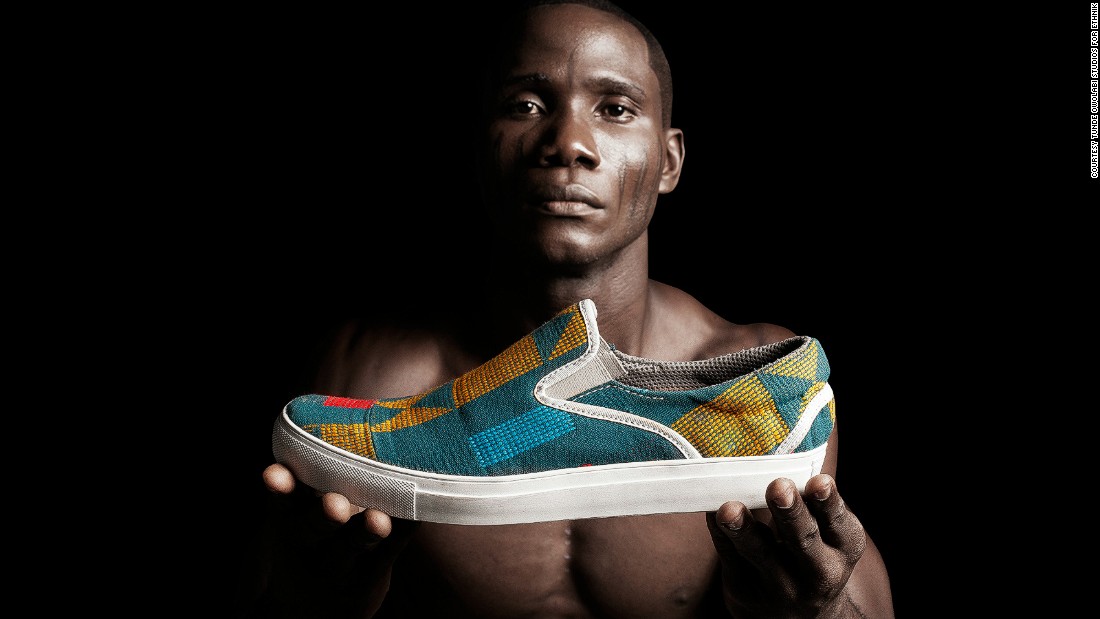 (CNN)When European explorers discovered the Yoruba kingdoms in West Africa in the fifteenth century, they found a civilization already established over 500 years earlier.
The culture spread across the world, partly as a result of the slave trade, with its vibrant artistic traditions, albeit fading, still felt as far as Cuba, Haiti and Brazil.
Now, designers are reinventing ancient Yoruba crafts for their modern creations.
Nigerian fashion brand
Ethnik
are using Aso Oke, a traditional Yoruba weaving technique, for the contemporary designs.
"Every piece of an Ethnik product is art," says founder and creative director Tunde Owolabi, who set up the company in Lagos in 2015.
"This year has been a stepping stone for us, because we've been able to establish Ethnik as a strong brand."
A growing market
Then there is the competition.
The apparel and footwear market in sub-Saharan Africa is on the rise, with a number of small companies competing for a share of the market.
Valued at an estimated
$31 billion
in 2015, the market is expected to keep growing, according to research by Euromonitor.
While still at an early stage, Owolabi is hopeful that his company will play a part in making Lagos one of the fashion capitals of the world.
"I see Nigeria on the world stage."
Read more: http://www.cnn.com/2016/12/30/africa/ethnik-fashion-start-up/index.html