Here is a fun craft for your kindergartner! We love making construction paper crafts like these Fall Pencil Toppers.
They require very few materials and it's a very hands on craft for the kiddos. Now, yes, you can purchase fancy versions but this construction paper version is quite simple to put together and when you want to switch to a different topper, it doesn't feel bad to toss the old one out! Construction paper DIY Pencil Toppers add a fun accessory to your plain ole pencil!
The possibilities of what to make are endless and Halloween pencil toppers with Halloween printed pencils are the perfect non-candy Halloween treat.
Construction Paper Crafts- How To Make Fall Pencil Toppers With Your Child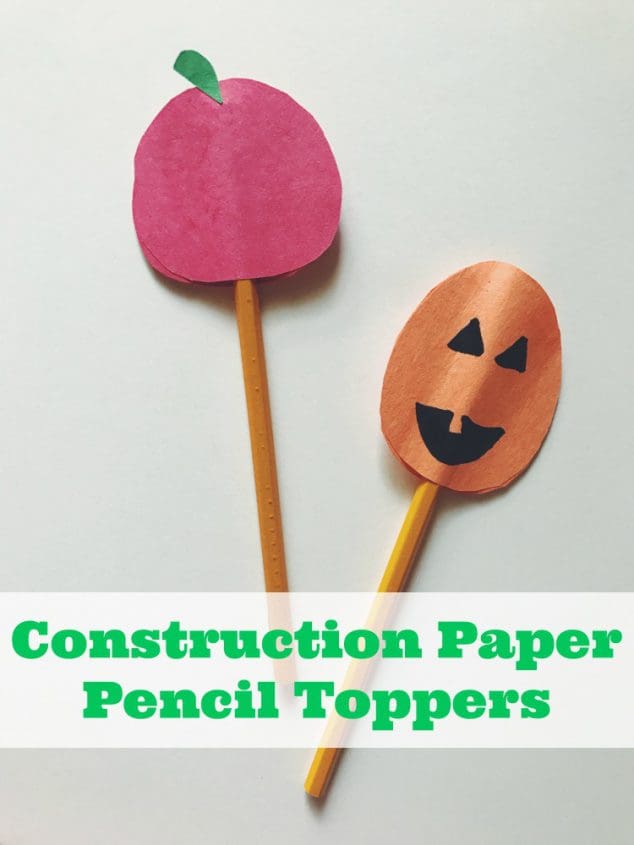 Supplies for your Construction Paper DIY Pencil Toppers:
Pencils
Construction Paper
Glue
Scissors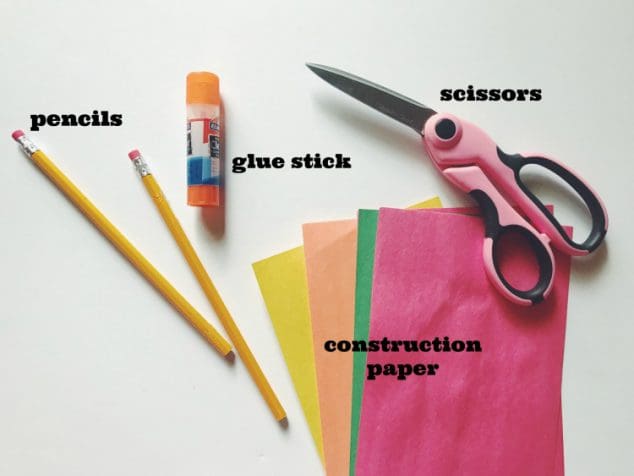 Directions for how to make your Construction Paper Pencil Toppers:
Start by gathering your supplies and head to the table. Next, let your child decide what type of diy pencil toppers they would like to make. Anything works! We chose Fall themed pencil toppers since apples are in season and Halloween is on its way.  After your child decides what they'd like, sketch out the object and let him or her cut it out if they have learned cutting skills (if not, just cut it out for him/her!).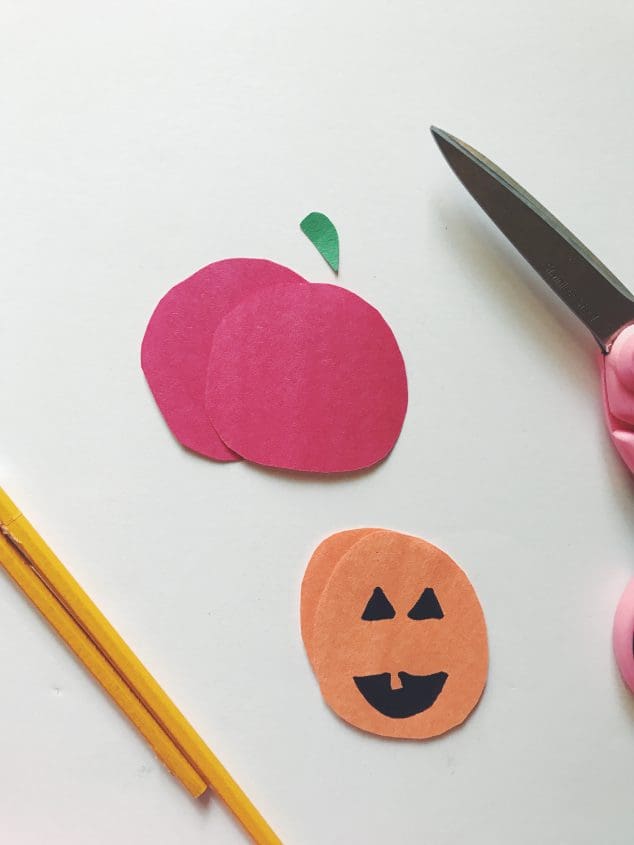 Once you have cut out the objects (you will need a front and a back), place glue on the back sides of your 2 cut-outs and place on either side of the pencil. Gentle press your cut out objects together and lay flat to dry. These are fall pencil toppers make fun accessories for your child's pencil! When they are writing or drawing, the Pencil Topper is just a fun little object to see! You can make new ones for each season! Add a cake for their birthday month or make some different ones up for Halloween pencil toppers. The possibilities are endless!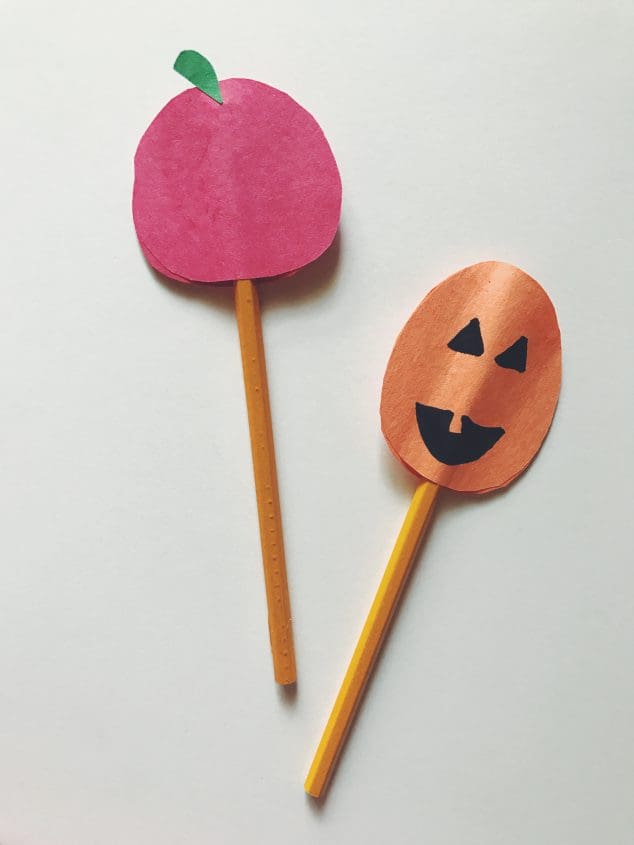 Do you think your child would have fun making these DIY Pencil Toppers?! Feel free to come back and share with us what construction paper crafts he or she decided to make!
Source: https://familyfocusblog.com/construction-paper-crafts-make-fall-pencil-toppers/