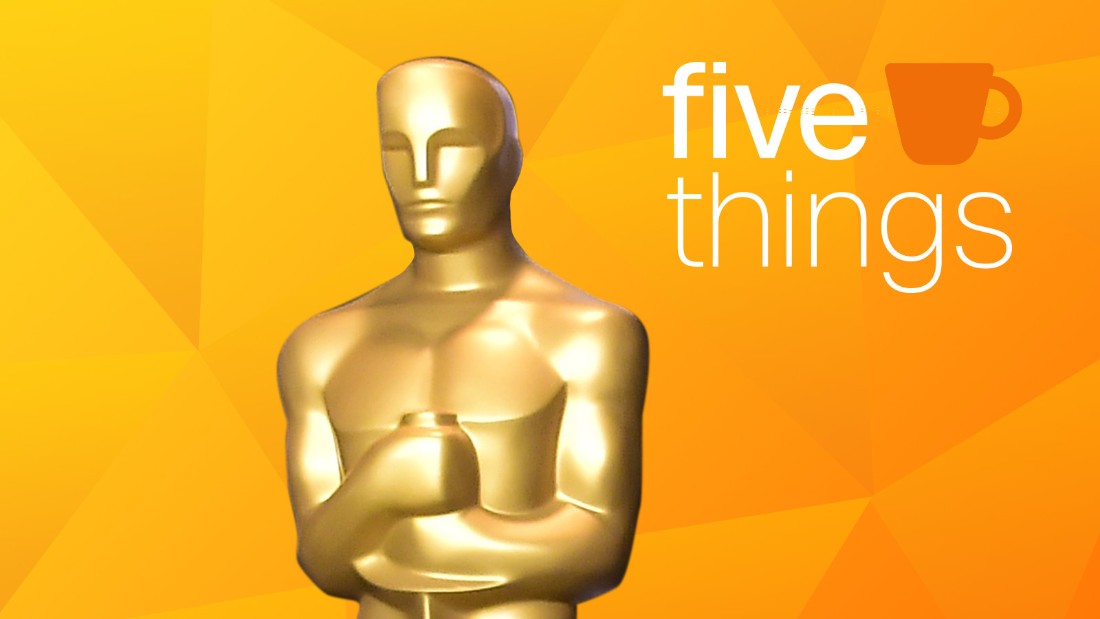 (CNN)Here's what you need to know to Get Up to Speed and Out the Door. You can also get "5 Things You Need to Know Today" delivered to your inbox daily. Sign up here.
1. The Academy Awards
If you fell asleep during last night's Oscar as
it droned on and on
, you missed one heckuva twist ending:
BREAKFAST BROWSE
People are talking about these. Read up. Join in.
Award-worthy bad
Razzie voters
went political this year, bestowing "Hillary's America: The Secret History of the Democratic Party" with not just worst picture, but also worst actor, director and actress (for the unnamed person who played Clinton).
You get a ride, and you get a ride
Rise and fall
$6 billion: What LivingSocial was valued, at its height
Nothing but a number
To comfort and calm
And finally …
It's called acting, dear boy
The bike crash was meh. But this little boy, no doubt a future Best Actor contender, knows how to sell it. (
Click to view
)
Read more: http://www.cnn.com/2017/02/27/us/five-things-feb-27-trnd/index.html